Getting Wonderfully Lost in Milan
Getting Wonderfully Lost in Milan
What do you do when your flight is delayed and you get stranded alone in a foreign country with no known contacts, no knowledge of the language, and a sprained foot to top it all off? When you're in a pickle such as this, I think you only have two options… You can either waste away worrying and sulking about your bad luck and let it ruin your trip, or you can turn your misfortune around and allow yourself to have an amazing adventure. It will be obviously best to choose the latter. So I decided to get an airport transfer in Milan to the city.
Such unexpected frills can happen on an unexpected trip like this. A stranger can always help you find a cheap hostel or the metro station around the area. Good samaritans do exist. Apart from looking for a friendly stranger, the next helpful thing to do is to grab a map. Mental pictures and relying on sheer memory alone would not always d the trick. And this will even help in discovering the city while you are at it.
Piazza del Duomo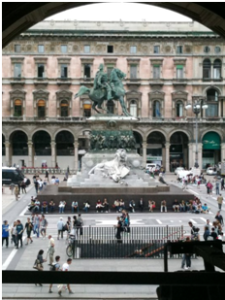 You can just stroll nearby or even get this view from one of the restaurants nearby. A cheap snack and a beautiful view combined is not so bad after all; in fact it should just feel perfect!
Duomo di Milano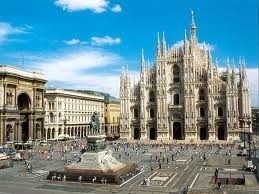 Even camera phones could not do justice to the magnificence of this cathedral. But take my word for it, if you get into a flight dilemma, and visiting this cathedral is the punishment, then so be it. It can just be worth anything to see this amazing place of worship.
But of course, one of the must to here also is to chase pigeons like they do in the movies. This should surely be in your bucket list.
Castello Sforzesco and Parco Sempione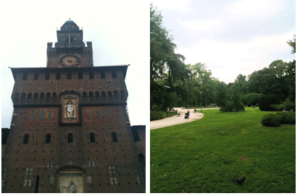 The landscape is just so equally beautiful to every facade. The way to Castello can bring you down to one of the most beautiful parks I have ever seen in all my travels.
Getting lost, exploring the city, engaging in small talk and people watching, among others is a whole lot experience to be in. This experience is truly one for the books, and Milan whether by accident or not, is just a wonderful place to be in.